My colour of the year: Indigo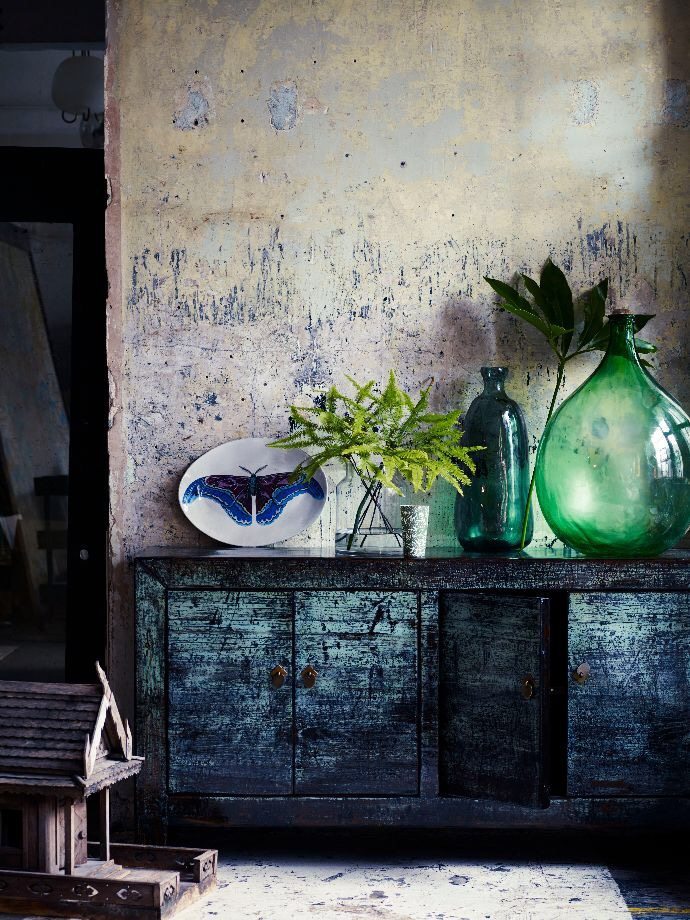 You most probably have heard mentioned once or twice ( or a hundred times!) already that Pantone's colour of the year 2016, or colours I should say, are Rose Quartz and Serenity.So what does it mean? It simply means that Pantone, who is universely recognised as an authority when it comes to colour,  picked one or two, as is the case this year, colours and then tell us why they think these colours will be hot this year.What does it mean for you and me? Well if you like the colours it should be fairly simple to find homewares, accessories and paint colour and tweak your pad to fit in with the trend..However, if, like me, you don't give two hoots whats on trend and  you don't happen to like one or either colours then choose your very own colour of the year! How? Where to start? Pinterest is always a good place to start when it comes to discovering your true self (decorating wise that is!). Start pinning images and sort them out into colour boards.You will soon see a pattern emerging with your favourite colour board rapidely filling up. Try it, I promise you it works! if you want to check mine for inspiration check here.
My colour of the year is Indigo, why Indigo? Well, rather strangely I regard Indigo as a neutral colour. Despite its deep dark wonderful intensity it is so versatile that it can be introduced with almost any other colour and works particularly well with neutral,natural fabrics such as linen and wool.
..
I have also discovered those amazing wallpapers ...Addiction Wallpaper by Paola Navone for NLXL.How about a beautiful feature wall?
So let me know what you think and what YOUR colour is, get pinning and share those boards in the comments below.X