How to create an inspiring gallery wall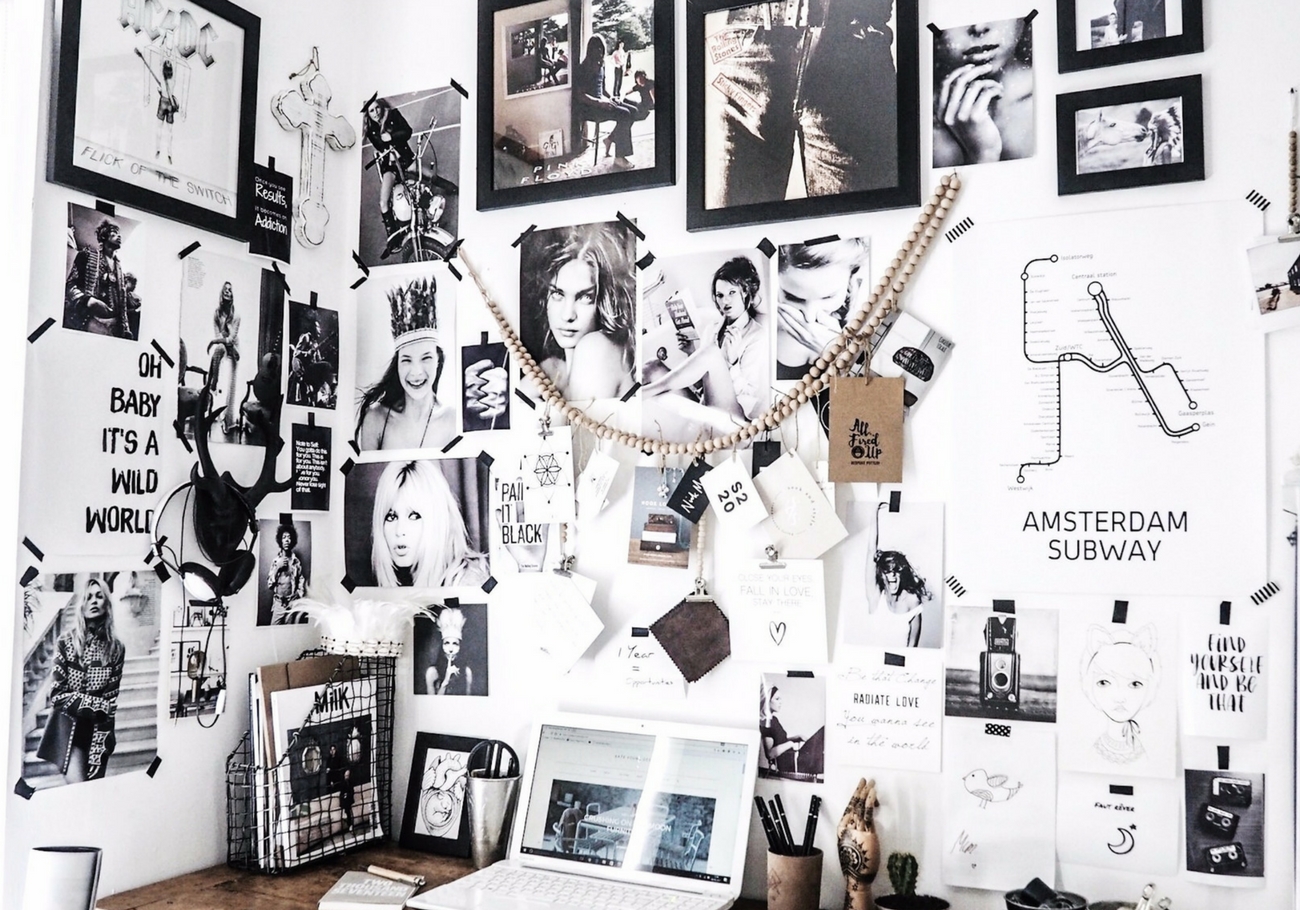 Creating a gallery wall can be a daunting project for us all so when Wayfair and The Art Group challenged me to create a gallery wall I had a little moment of oh my god! Not because I haven't created gallery walls before, of course I have them all over my house but it meant reflecting on how I do it and on how I could help you do it as it is one of the most asked question I get from people. I mean more often than not we accumulate pictures, art, kids photos, memorabilia but when it comes to putting it all together and create something visually pleasing well it might not be quite so easy. We have all faced a freshly painted wall and trembled at the thought of making 300 unnecessary nail holes (I am not even exaggerating!) and we have all tried to cover up massive craters in the freshly decorated room before husband finds out and literally looses his shit over it!
Here are my top tips to create a beautiful, inspiring and (almost) stress free gallery wall:
This is essential! Now, by theme I don't mean all your pictures have to be flowers or cats or oil paintings! What you need is what designers sometimes refer to as a unifying theme. Let me explain: A unifying theme simply mean there is a common thread in everything you hang on that wall. It could be a colour present in all the pieces, it could be the size and shape of the art, it could be the subject, for example all the gallery could relate to nature or Paris for instance, it could also be very simply the frames tying it all together. This is the most important part of creating your gallery wall so it is important you spend a little time thinking this one through.
This step is mainly to keep husband happy and I frequently fail as planning has never been my strong point! But unless you're a dab hand at using filler I wouldn't skip this important step! The easiest way I think is to put all your art on the floor and start creating a layout you are happy with. There are no hard and fast rules for this, it has just gotta look good to you so keep swapping things until you are happy with the result. You can also cut out paper templates of your art and tape it to the wall, more time consuming and in my opinion a little trickier as whilst the shape may work together you don't get to see the overall colours and style of the art together.
Instead use washi tape if you are hanging pictures without frames or use Command strips honestly they are the best thing ever if you follow the instructions carefully.
This is my gallery wall in my office and the theme is black and white and inspirational so a very loose theme meaning I could basically include anything from my children's art work to Kate Moss, inspirational words and even some of my favourite album covers from The Art Group at Wayfair!
So, tempted to have a go? Check out the extensive range of prints and canvases from Wayfair and go for it! Any questions please ask below I will do my best to answer and if you have a gallery wall you are proud of tag me on Instagram!