New tableware from Also Home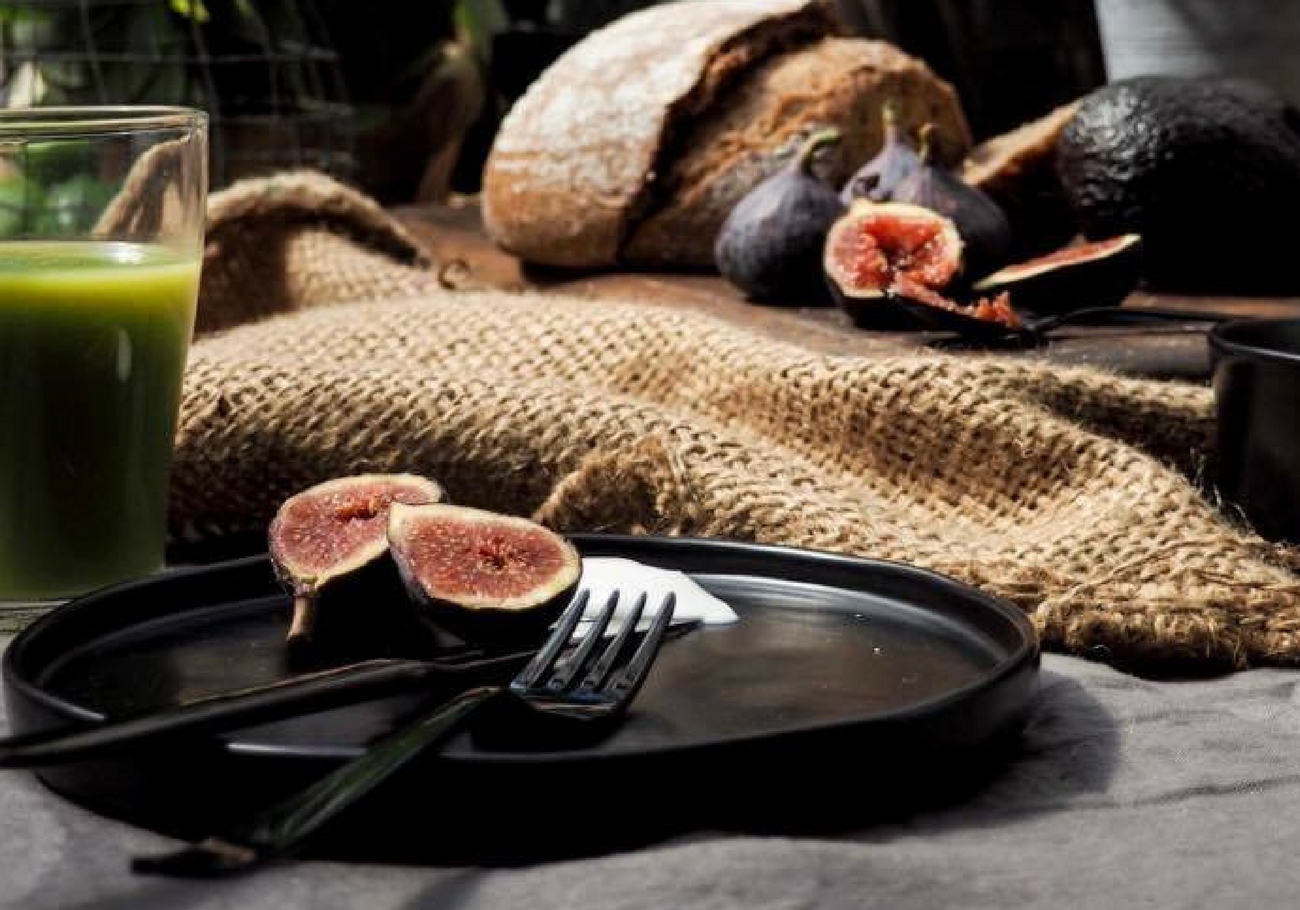 Good morning! You may recall me introducing you to the lovely online shop Also Home a few weeks back? If not you can read the post right here but in short I picked a few of my favourite things from the store  amongst which were the stunning Kuro  tableware range of plates and bowls. I am a little (quite a lot actually!) bit fussy when it comes to ceramics but when I saw the shape of the Kuro plates with their raised edge and  matt black finish I knew they were the ones! Handcrafted of course and with a Scandanese (a mix of Scandinavian and Japanese) inspired design. The food looks stunning against the black and I am sure you could just serve beans on toasts on them and they would look amazing!
This was Saturday breakfast as it is the only day we all get to eat together...Avocado on toast is a big favourite in our house as well as figs, yoghurt and honey. The green smoothie is made of kiwis, lime, matcha and wheat grass. Even the kids love it!  Every Saturday morning we set the table and enjoy not rushing around, its our special time together...Let me know what you think!
You can shop the Kuro range here
This is a sponsored blog post on behalf of Also Home. Though I received compensation for this post, all opinions stated are my own.