5 reasons you need linen bedding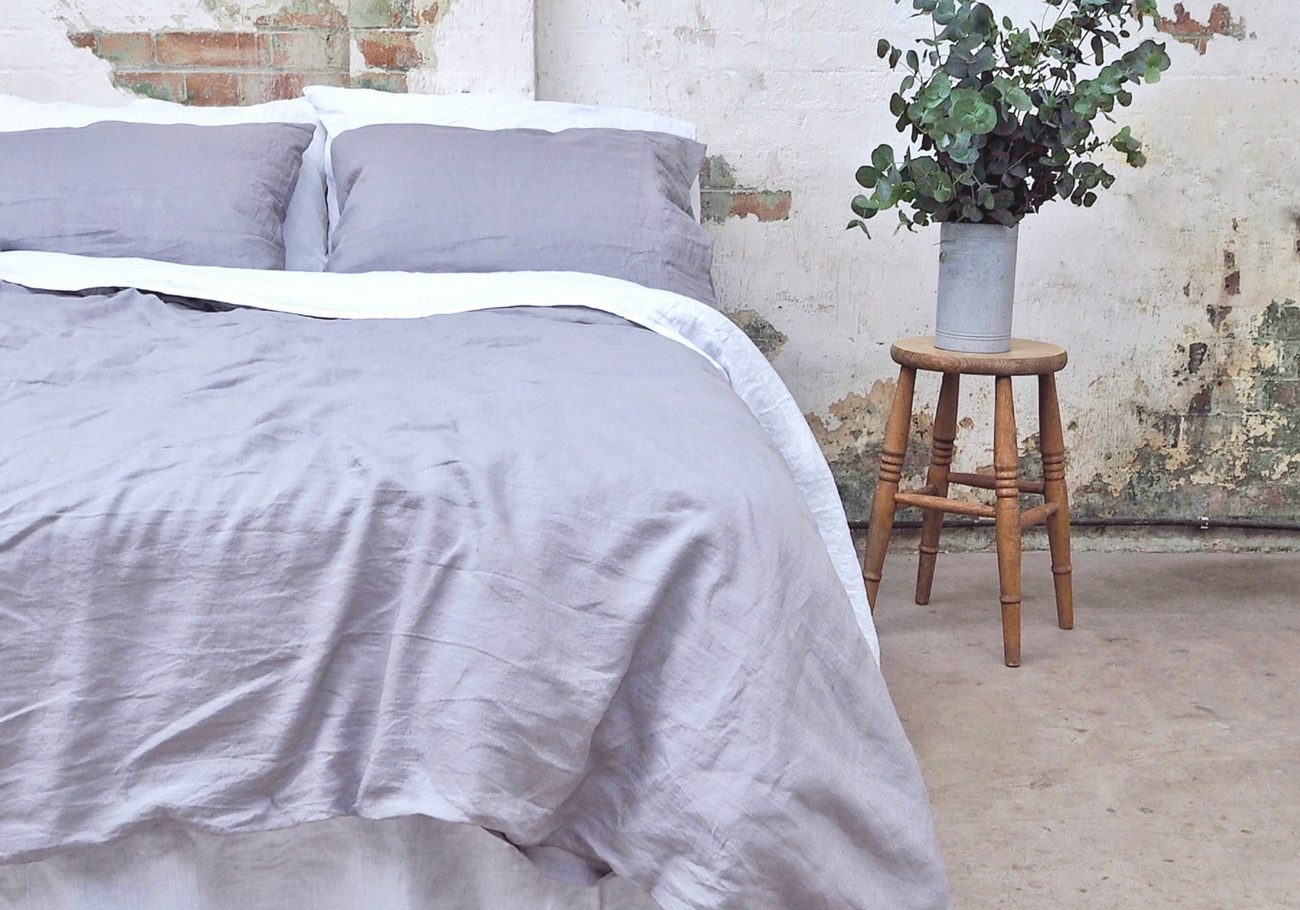 I always say this...If you are on a budget choose wisely when and what you spend your cash on! Bed linen is one of those things because we all need a good night sleep. For the last 5 years I have used solely linen bedding for myself but also for the kids. Wanna know why?
Linen lasts for years and years in fact it gets better with age, the more you wash it the softer it gets
No ironing as it looks divine just as it is
Linen is a breathable fabric: it makes you warm in the winter and keeps cool in the summer.
Linen absorbs moisture and has antibacterial qualities
it is environmentally friendly
and that's just for starters... So when Jessica Mason from Piglet in Bed got in touch to see if I wanted to trial their bed linen, hell yes was my answer! And I wasn't disappointed!
Let me tell you a little about Piglet in Bed...
While working in PR and marketing for a range of different great brands Jessica became increasingly interested in this new wave of e-commerce brands who were connected with their customers in a meaningful way through Instagram.
I have always been a bit obsessed with interiors so when I spotted what I felt was a gap in the market for linen bedding I pounced on the opportunity.
Of course I had to know where the name came from!
We run Piglet out of West Sussex so we chose a name that connects to its rural roots. The looks of the brand is also a little scruffy and authentic (we embrace the creases and the beauty of an unmade bed) so Piglet felt right!
And now the golden question, why is it more expensive than cotton?
The farming and weaving of linen takes a lot of care (and so is a more expensive process). It is made in much smaller batches than cotton which also tends to drive up the price. By cutting out a lot of the overheads associated with traditional retail we do what we can to keep our costs as low as possible.
What should you look for when buying linen bedding?
When buying linen bedding you want to make sure that it is 100% stonewashed linen. The stone washing process makes it super soft.
Finally what's in store for 2018?
We will be launching linen pyjamas in around a month! We are super excited about this. I have been sleeping in them for a couple of months now and I have never been cosier!
What I love about Piglet in Bed
It is an independent company who is in touch with its customers and you notice that from the moment you unpack your order. No nasty plastic packaging, all the linen comes in a beautiful linen drawstring bag ( I use mine as a laundry bag now) and wrapped in brown paper.
The bedding is simply amazing, I guaranty once you've slept in it you will not want anything else on your bed. Their have a beautiful range muted colours (of course I chose white but that pink and the grey were so tempting!) They also do an Indigo colour which is stunning.
Have a browse, Piglet in Bed has given my readers 15% off their entire range, just enter KATE15 at checkout.
Disclaimer: For the purpose of this review I was very kindly provided with some bedding of my choice. All opinions are of course my own.