How to choose the perfect dining table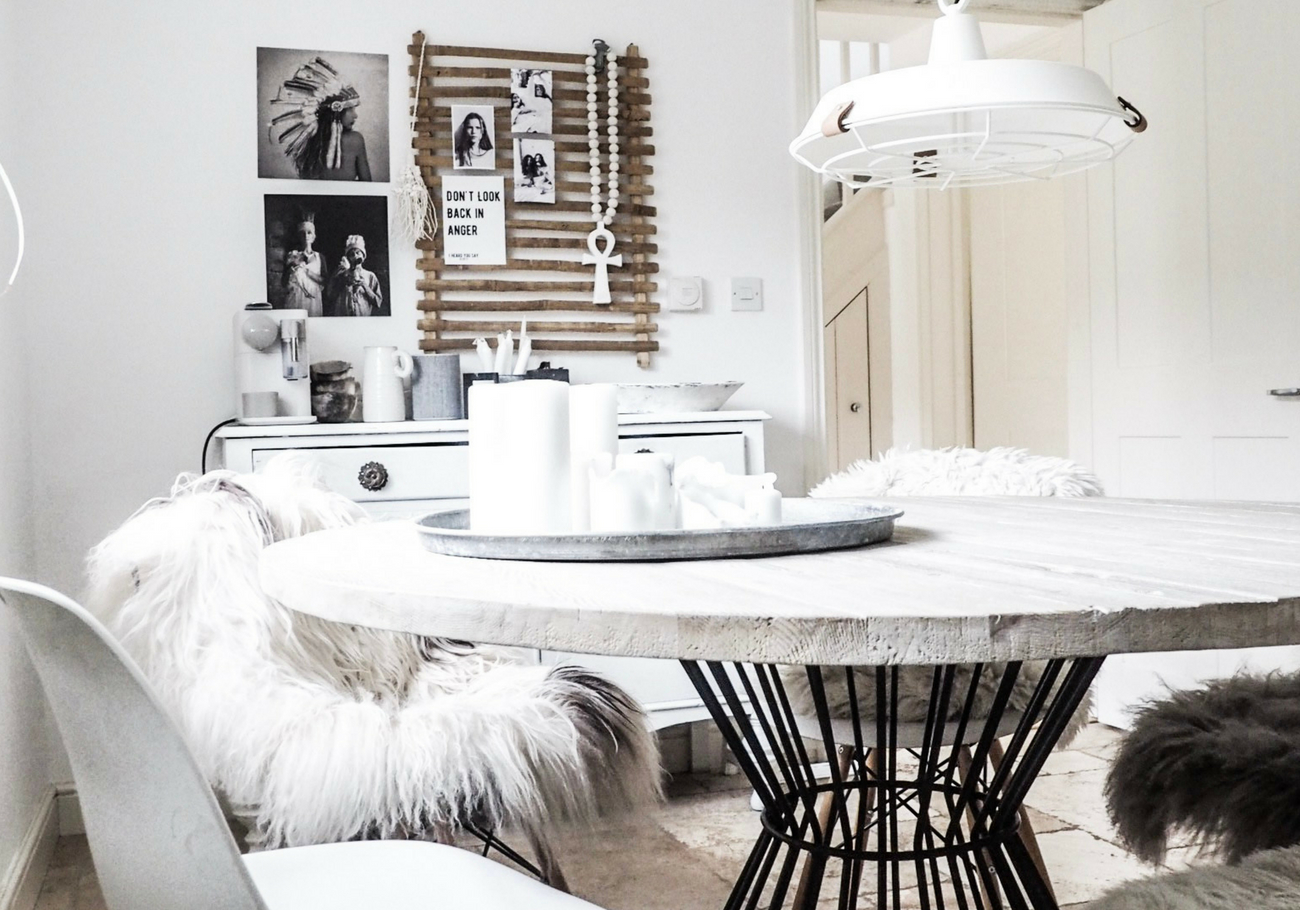 Picking a new dining table can be a tricky business! Gone are the days when all that mattered was size and shape! The choice is endless and more than ever it often doubles up as a desk as well as a place to do homework and never ending craft project if you have kids! So where do you begin?
Size matters!
Not always but in this case it does! You will need to measure the space you AND allow enough room for the chairs to easily be moved and sat on. Tables in large showroom like Ikea or online can look deceptively small until you bring them home! Believe me I have made that mistake! So use your tape measure! As a guide always leave 3 feet of clearance around your table. If you are short on space consider extendable tables with leaves or even tables that fold away altogether. Round and oval tables are sometimes easier to fit in tight spaces.
Choosing the right material for the job
That's the fun part! And the part where compromises usually have to be made.  Wood, veneer, glass, concrete, metal? It is all mostly a question of taste and personal preference however if you have young children then make sure the table is wipeable, scrubbable, bleachable! It needs to withstand heavy use. I personally love wood as it ages beautifully and the more knocks it has the better it looks!
My top 10 dining tables
These are my absolute favourites whether you are on a budget or living in a tiny studio flat there is something here for everyone.
H&H CONCRETE DINING TABLE £2700
LOUISA GRACE INTERIORS VINTAGE RUSTIC DINING TABLE AND 4 CHAIRS £495
TIKAMOON LINA PINE AND METAL  £599
TIMOTHY OULTON BOSTON available at HEALS £1940
ZUIVER A FRAME  AVAILABLE FROM CUCKOOLAND £589
VINTAGE ARKANA - THE OLD CINEMA